People
KEN FRITH – President

As President of Gold Star Productions Inc., Ken has been producing award-winning content for domestic and international broadcasters and distributors.  Ken produced the documentary "Dreams of Flight" for Bravo! Television, in which Ken won a Leo Award as Producer – Best Documentary in the Arts/Performing Arts category. The documentary had its world premiere at the prestigious Santa Barbara International Film Festival.  Ken produced and directed "Connection Failed", a one hour documentary filmed on location in the Philippines. The documentary uncovered the impact of off-shoring on the Canadian economy and its communities. In 2012, Ken produced the feature documentary, "Music for Mandela" which highlights the impact of music in Nelson Mandela's life. In 2013, the documentary won the Audience Choice Award at the Amnesty International Film Festival in Vancouver and Ken was also nominated for a Leo Award as a Producer for Best Documentary.  His latest project is the theatrical feature film, "Black Fly" which premiered at the Vancouver International Film Festival and broadcast in Canada on Super Channel.  Other credits include several award-winning commercials, shorts and PSA's (Lotus and Bessie Awards for Excellence in Advertising in British Columbia) and numerous Leo nominated music videos.
JASON BOURQUE – Director of Production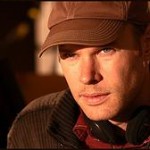 Over the last decade, award winning director & writer, Jason Bourque has written and directed a wide variety of TV movies, series and documentaries, as well as over 60 commercials, short films and music videos. From metal tornados to killer ice fog and phantom race cars, Jason balances his love of genre filmmaking with international documentaries and developing A-list properties for the global market. In 2007 Jason co-wrote and co-directed the theatrical documentary Shadow Company. An in- depth look into the private military industry, the festival hit has been used as a teaching tool for the US Senate. In 2008, Jason's documentary Dreams of Flight received multiple Leo nominations and won "Best Arts Documentary". Jason co-directed Darwin's Brave New World for CBC and ABC Australia, an award-winning docu-drama series shot in five countries. Music For Mandela, his last feature documentary, won the People's Choice Award at the Amnesty International Film Festival. Blacck Fly is Jason's breakout narrative feature as a writer and director.