KEN FRITH – PRODUCER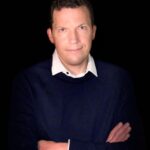 "When you treat people as equals and listen to ideas, that creates teamwork. Great teamwork leads to great creativity and great movies".
An award-winning producer of feature films and documentaries, Ken oversees business development and has secured sales with international distributors and broadcasters. He has successfully closed financing on all of his film and television projects. Furthermore, Ken has worked closely with financial institutions and film completion bonders  ensuring the successful production and delivery of his company's film and television projects. Ken produced the feature film "Black Fly" that premiered at the Vancouver International Film Festival, aired on Super Channel in Canada and is available on multiple VOD platforms in the US and Canada (including Amazon Prime, iTunes, Comcast, Rogers and Shaw VOD).
Ken was the lead producer of the feature film "Drone," starring Sean Bean ("Lord of the Rings", "Game of Thrones"). Myriad Pictures is distributing the film internationally. It has been released theatrically through Screen Media in the US and is currently available on Netflix USA.  "Drone" has been an international success story having sold to over 24 countries around the world. Ken is currently in post-production on the soon-to-be released drama directed by Connie Cocchia  "When Time Got Louder" starring Willow Shields ("Hunger Games" series) and recently co-produced the romantic comedy "The Right One" starring Iliza Shlesinger, Nick Thune and Cleopatra Coleman released earlier this year through Lionsgate Entertainment.
Ken has also produced several international feature documentaries broadcast in Japan, US, France, South Africa and Canada. "Music for Mandela," highlights the impact of music in Nelson Mandela's life. "Music for Mandela" won the Audience Choice Award at the Amnesty International Film Festival and was nominated for a Leo Award for Best Documentary. Ken also won a Leo Award for Best Documentary for "Dreams of Flight" which had its world premiere at the Santa Barbara International Film Festival and was broadcast on Bravo! Television.
JASON BOURQUE – DIRECTOR OF PRODUCTION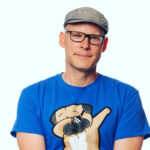 "I love to inspire new filmmakers and watch them succeed. It's part of my nature."
Award-winning international filmmaker Jason Bourque has written, directed and produced a wide variety of features, television movies, series and documentaries. He oversees Gold Star's development slate by creating internal IP and seeking out original, diverse stories and voices from the local film community. As a mentor, Jason works closely with writers as they hone their scripts and on set with first time directors.
In 2007 Jason co-wrote and co-directed the theatrical documentary "Shadow Company" narrated by Gerard Butler. An in-depth look into the global mercenary industry, the festival hit was reviewed favorably in the New York Times and Variety and has been used as a teaching tool for the US Senate. Jason co-directed "Darwin's Brave New World" for CBC and ABC Australia, an award-winning docu-drama series shot in five countries.
A prolific genre screenwriter on the west coast, Jason has written 30 produced scripts for series, features, mini-series and MOWs and has several high-profile writing projects slated for 2021. His work has aired on Disney XD, SyFy, Hallmark, NBC UK and Lifetime. Recent credits include "The Fixer, a mini-series for Sonar Entertainment, and episodes for the new sci-fi series "Insomnia" for Starz International and Crackle TV.
While developing feature work through Gold Star, Jason directs MOWs for Lifetime and Hallmark. Recent credits include episodes of the hit series "The Chronicle Mysteries" and "A Christmas Tree Grows in Colorado", voted by Variety as one of the top Christmas movies of 2020. His theatrical thriller "Black Fly", inspired by his experiences as a teenager, received a nomination for Best Canadian Film as well as 10 Leo Award nominations. It won for Best Male Lead Actor. Accolades include Best Feature at the Arizona Underground Film Festival. Jason's thriller "Drone" (director, co-writer), starring Emmy-award winner Sean Bean, has been described by New York Times as a "proficient thriller", "a simmering on-target drama" by Globe and Mail and "a suspenseful and satisfying thriller" by Toronto Star. "Drone" was the #1 Indie and #2 thriller on iTunes after a theatrical release in the US.
Recently Jason directed two episodes of "Medinah", the world's first Arabic / English science fiction series shot in Qatar. It was introduced at Comic-Con International, making the Rolling Stones' "Top 25 Things to See List".   With a mandate of "giving back", Jason is a regular guest speaker at Vancouver film and acting schools, serves on the board of directors for the Joey Awards and for the past five years has been an advisor for "Crazy 8s", a local program for emerging filmmakers.
HEATHER LEE DOUGLAS – PRODUCER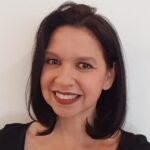 "If everyone is moving forward together, then the success of the team takes care of itself".
Heather Douglas is a film industry veteran with over 20 years experience as an award-winning costume designer for clients including Disney, AMC, MTV, CTV and Discovery Channel.  With a wealth of experience in team management, coordinating and departmental budgeting, Heather is transitioning into creative producing with a focus on the development of global properties including family-orientated series and features. With a mandate for diverse story-telling and strong female voices, Heather has several Gold Star projects in development including the series "The Eulogist Mysteries", the feature documentary  "The Perfect Sweater" and the sci-fi animation "Crebots".